About H2O Solutions, Inc.
Affordable Solutions for Your Water Filtration Needs
H2O Solutions provides education, filtration, and system maintenance to the Pacific Northwest. Whether your water comes from a private well or a public municipal water supply there is one thing that is certain, water quality in every home is unique. Our experts can identify the potential contaminants in your water as well as provide the education to help you understand why it is in your water and how it can affect your health and home.
We are committed to providing exceptional water filtration to meet your exact needs coupled with unprecedented customer service. H2O Solutions offers the most comprehensive warranty protection in the industry and ensure that all our customers are treated with honesty and respect.
To ethically provide our community with the highest quality of water paired with the most exceptional customer service and comprehensive warranty protection in the industry.
Integrity: We take pride in our dedication and commitment to our customers, employees, and company. Accountability is an essential component in everything that we do. Customer care is our priority in order to ensure that our customers have the peace of mind knowing that their family and their home is protected.
Honesty: ​We are committed in providing outstanding service to our community in an honest and ethical manner. We believe everyone has the right to clean, healthy water and strive to provide an affordable solution to your specific needs.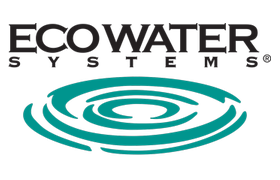 H2O Solutions is Spokane's only Authorized Dealer for EcoWater Systems. EcoWater Systems has been serving the Inland Northwest since 1949. With over 100 products available that are backed by the most comprehensive warranty availible you can have the peace of mind knowing you are in great hands.