EcoWater Systems | Residential
Does Your Water Seem 'Off'?
If your water tastes metallic, smells like rotten eggs, or leaves spots and stains, you may have a water quality problem. Whether you've noticed one indication or several, or whether you haven't noticed a problem but you want to find out for sure, our EcoWater Professionals are qualified to perform an easy and comprehensive in-home water analysis to recommend the right solution. Whether it is hard water treatment or a remedy for another water issue, stop worrying about "what's in my water" and take action so you can get back to enjoying your water.
Innovative, Eco-Friendly Solutions For Every Water Need
Beyond what EcoWater's technology can do is the promise of what EcoWater whole home water filtration systems will do for you. EcoWater designs and manufactures 95% of our products and components and is dedicated to providing the most innovative, highest-quality, eco-friendly systems through our international network of service-oriented water treatment professionals. Our commitment to quality is further evident in the third party certifications held by our products:
At EcoWater, we have a detailed quality assurance program. We employ a supplier quality certification process, statistical process control, final assembly tests, corrective and preventive action systems and finished goods audits.
We are completely confident that the equipment we produce for you meets our stringent standards of quality.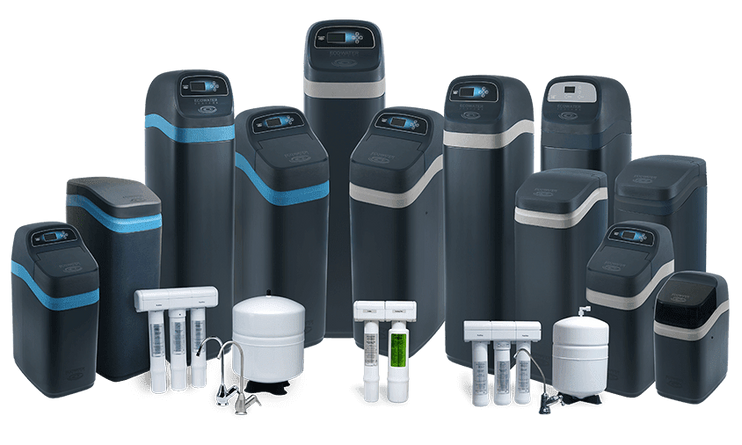 With over 100 products available to H2O Solutions, we can treat all the common contaminants listed below, plus 92 others that are found in water sources across the United States.
EcoWater Systems are NSF/ANSI rated to remove over 100 contaminants found in public water systems and private water sources. Find out what options we have to best fit your needs in order to perfect your water.
Contaminants We Analyze and Treat
Request Your Free Water Analysis Today!